Join Chuffed.org and Salford CVS for a workshop on Crowdfunding for Social Causes!
Donation-based crowdfunding is a new way of raising funds and allows you to source money for a project by asking a large number of contributors to donate a small amount, and asking a small number of contributors to donate a large amount. In return, backers may receive token rewards that increase in prestige as the size of the donation increases.
The Workshop
This workshop is hosted by Chuffed.org, one of the leading (free!) global crowdfunding platforms for social causes. During this Workshop, Chuffed.org's Rebecca will show you how to:
Find your crowd (figure out who is going to support your project and why)
Tell a specific, inspiring story that your supporters care about
Set an achievable target and blow it out of the park
Create a marketing and promotion plan for your campaign
As this is a hands-on workshop, places are limited to max. 15 participants.
About the Speaker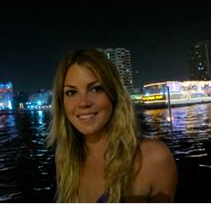 Rebecca Fitzgerald - Chuffed.org Communications & Events Manager
Rebecca believes we can all leave a positive mark on the world. After graduating from uni in Sydney, she continued her charitable life journey working for non-profits around Australia, Africa and the UK. Her main passion lies with building sustainable solutions to problems faced by vulnerable communities across the globe. During this workshop, Rebecca will be sharing her own experiences crowdfunding as well as learnings from over 5000 social cause projects on Chuffed.org.
Fees
£30 Discount ticket for registered charities and existing Chuffed.org Campaigners 
£40 Standard ticket price
To find out more or to get tickets, click here